Cytryn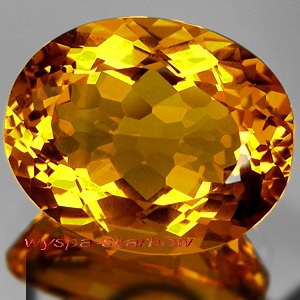 <-tu kliknij na zdjecie a otworzy sie video<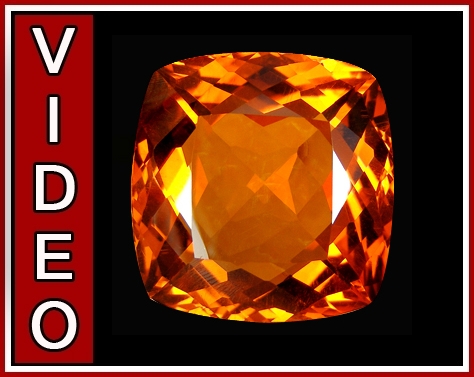 <-tu kliknij na video!
Cytryn (kwarc żółty) - kamień ozdobny, odmiana kwarcu. Należy do minerałów rzadkich.
Nazwa pochodzi od: starofrancuskiego słowa citrin - żółty; gr. kitros = cytryna; łac. citrus = drzewo cytrusowe.
Inne nazwy niedopuszczalne w handlu to: czeski topaz, topaz złoty, topaz fałszywy, topaz Madeira.
Właściwości
Symbol chemiczny: SiO2
Połysk: szklisty, na przełamie tłusty
Barwa: żółty, żółtopomarańczowym, pomarańczowym, ciemnopomarańczowym.
Rysa: biała lub szarawa
Twardość w skali Mohsa: 7
Spójność: kruchy
Gęstość 2,65 g/cm3
Skupienie: ziarniste, pręcikowe, zbite
Przełam: muszlowy
Niekiedy wytwarza formy dwubarwne, będące w części cytrynem, a w części ametystem tzw. ametryn. Tworzy prawidłowo wykształcone kryształy (najczęściej w formie szczotek krystalicznych), także skupienia zbite i ziarniste.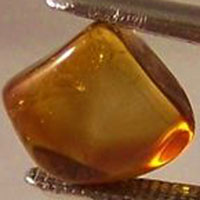 tak wyglada surowy krysztal cytrynu
Stanowi składnik pegmatytów i utworów hydrotermalnych. Spotyka się go w geodach wśród melafirów i jako otoczaki w aluwiach rzecznych. Występuje w bogatych w krzem pegmatytach, gdzie często towarzyszą mu turmalin, beryl i mika.
Miejsca występowania: Najbardziej czyste i największe kryształy pochodzą z Campo Belo, Sete Lagoas, Minas Gerais w Brazylii. Oprócz tego na Uralu - Rosja i Madagaskarze. W innych złożach rzadko spotyka się okazy o wartości jubilerskiej: Kazachstan, Wielka Brytania, Francja, Włochy, Hiszpania.
W Polsce występuje koło Jeleniej Góry i Nowej Rudy w Sudetach.
Citrine: Mellow Yellow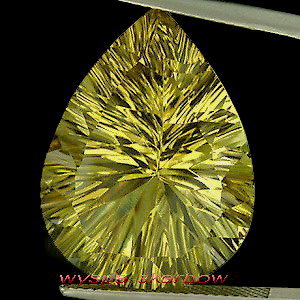 Citrine is one of the most affordable gemstones, thanks to the durability and availability of this golden quartz. Named from the French name for lemon,"citron," many citrines have a juicy lemon color.

Citrine includes yellow to gold to orange brown shades of transparent quartz. Sunny and affordable, citrine can brighten almost any jewelry style, blending especially well with the yellow gleam of polished gold.

In ancient times, citrine was carried as a protection against snake venom and evil thoughts.

Although the darker, orange colors of citrine, sometimes called Madeira citrine after the color of the wine, has generally been the most valued color, in modern times, many people prefer the bright lemony shades which mix better with pastel colors. Citrine is generally more inexpensive than amethyst and is also available in a wide range of calibrated sizes and shapes, including very large sizes.


Most citrine is mined in Brazil. Supply of citrine is good from the Brazilian state of Rio Grande do Sul, particularly from the Serra mine, which is producing 300 kilos a month of hammered goods. The Iraâ mine produces an additional 100 kilos a month of hammered goods.

Sometimes you will hear citrine referred to as topaz quartz, which is incorrect. This name was used in the past in reference to the color, which is sometimes similar to the color of topaz. Since topaz is a separate mineral, this type of name can be confusing and should not be used. However, citrine is considered an alternative to topaz as the birthstone for November.

Since most citrine on the market started its life as amethyst which was heated to turn its color to gold, citrine jewelry, as well as amethyst jewelry, should be kept away from prolonged exposure to strong light or heat. With this precaution, citrine jewelry will last for many generations.